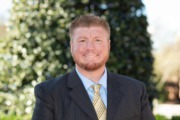 Testimonials
"Shawn was fabulous! He was there every step of the way, spending time explaining everything, Shawn was so attentive and ready to help at every turn. He made sure we understood what was going on every step of the way. We have never had such a positive experience in selling a home. We really appreciated his time and expertise".
Review submitted by Ron and Sheena Mowery (Seller)
on 10 Nov 2021


"Outstanding precision to details. I met Shawn through a long time friend from upstate ny . I first inquired about moving to Charleston sc about 2 1/2 months ago . He lined up a airbnb immediately which worked out great. Found my family of 7 a home and we closed about a month after the previous owners accepted our offer. He was able to make the huge transion from ny to s Carolina so easy I would have never imagined it would happen this way , but it did"
Review submitted by Thomas Clark (Buyer)
on 08 Jun 2021


"I served in the Marine Corps several years with Shawn Kemp. We went on a deployment together as well. He is extremely dedicated to setting great experiences for anyone who comes in contact with him. Shawn is the type of person who you can count on to go above and beyond to make sure you are doing well. For these and many more reasons is why I recommend him to take you to the next chapter in your life".
Review submitted by Sgt. Alex Querns (USMC) on 10 Feb 2021


"Shawn is my number one when it comes to referrals in the Summerville market. When I send someone to Shawn, I know they will be well taken care of! I highly recommend you speak with him about your buying and selling needs".
Review Submitted by Beverly Thompson (Costello Real Estate Agent) 10 Sept 2021
"Shawn goes above and beyond for his clients. He is Very professional, knowledgeable and hard working. Highly recommend Shawn and his team".
Review Submitted by Brooke Mcmahon (Neighbor) 10 Sept 2021
Amazing Clients