IS NOW A GOOD TIME TO BUY A HOUSE?
Posted by Brad Baker on Wednesday, June 23, 2021 at 11:13 AM
By Brad Baker / June 23, 2021
Comment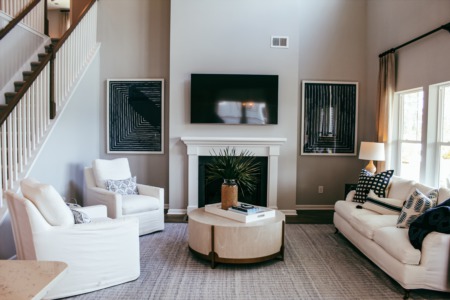 IS NOW A GOOD TIME TO BUY A HOUSE?
You may be sitting on the sidelines wondering if it's a good time to buy your first home, upsize, downsize, or just make a move in general. Let's consider where the real estate market is currently and what this means for you and your family.
The market has been rolling strong since Spring of 2020 and in the last 12 months the Charleston real estate market saw double digit appreciation with home prices - WOW! Prices and demand will continue to stay solid in the remainder of 2021 and into 2022. Purchase volume will remain predictable, and refinancing volume will continue to be steady because of low interest rates and low loan costs. For anybody in the market to purchase or refinance, it's a great time to secure a historically low interest rate!
Homebuyers should keep on approaching incredible rates in July, with experts predicting mortgage rates to remain low – close 3% – this month. Over the last month or so, the approximate 30-year fixed home loan rate remained within a low range, drifting between 2.94% to 3%, as indicated by Freddie Mac. The low mortgage interest rates made homeownership more inexpensive and appealing - it implies lower monthly installments and substantial home purchasing financial plans.
Consider this, if you have good credit, you might have the option to get a lower interest rate this year. every 1% that interest rates jump up represents a 10% jump in monthly payment. This means that if you wait to buy a home and interest rates go up by just 1% that you will lose 10% of your buying power - OUCH! Getting a mortgage is a long-term commitment, so ensure you're financially stable.
Keep in mind, with the positive advancement of Covid-19 vaccines, the economy is beginning to recuperate, more individuals are returning to work, and more businesses are resuming. Experts have foreseen that rates will doubtlessly inch up by the end of the year and int0 2022. Because of this, affordability might be affected, so on the off chance that you are hoping to purchase a house, this is an amazing opportunity to buy a home. Since your interest rate can assume a huge part in your advance's all-out cost, getting a mortgage while interest rates are comparably low could be a good move.
If this is something you are interested in let's set up a 30 minute consultation with one of our amazing buyer agents and go over your options for you and your family.
Article Sources:
NextAdvisor Mortgage Rates Will Stay Relatively Flat in June, According to These Experts
Forbes Today's Mortgage Rates: June 14, 2021—No Movement On Mortgage Rates